September 28th – October 31st
Peppa's Spooktacular Halloween Storytime!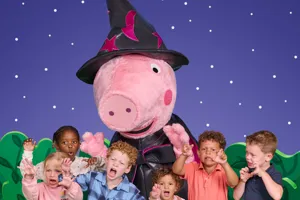 This Halloween, join us for a spooktacular story time!
October is a great time to visit us again at Peppa Pig World of Play. 
September 28th – October 31st
Meet Peppa all dressed up and ready for Halloween! We have lots of special activities in story for you - don't miss out!
Join us for a fun and Spooktacular story session, just for the little ones. 
Meet Peppa in her Halloween outfit, for a special family photo. 
And of course enjoy all the fantastic Peppa play moments we have in store for you! 
BOOK NOW!