Madame Gazelle' s School Bus Trip
Sing-Along Bus Adventure
Peppa and her friends are going on a bus trip and want you to join them! Sing along with songs like 'Wheels on the Bus', and join in with musical instruments.
14 Themed Play Areas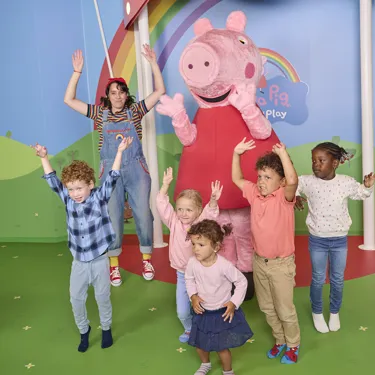 Meet Peppa Pig
Create an unforgettable memory for your little piggy.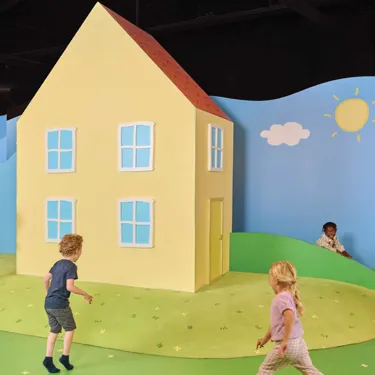 Peppa Pig' s House
Explore Peppa Pig's house and play in the kitchen.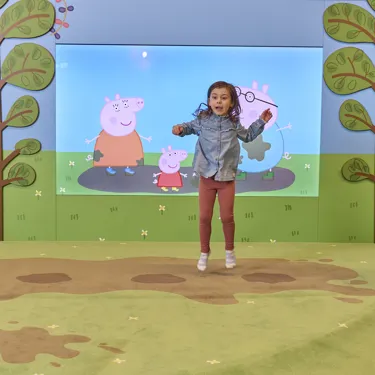 Muddy Puddles
Jump into muddy puddles with Peppa Pig's family!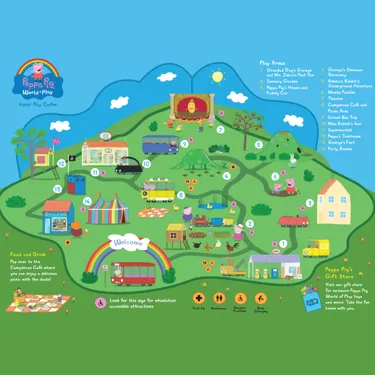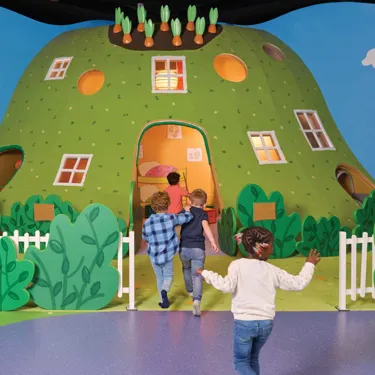 Rebecca Rabbit' s Underground Adventure
See More