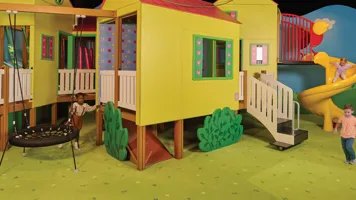 Explore An Oinktastic Treehouse
Explore Peppa's Treehouse and look at the world from way up high! Climb in, slide down, and swing around this terrific play area perfect for your little piggies.
14 Themed Play Areas
Meet Peppa Pig
Create an unforgettable memory for your little piggy.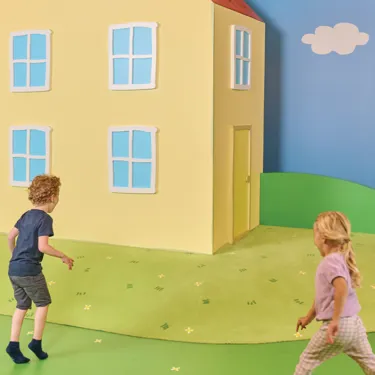 Peppa Pig' s House
Explore Peppa Pig's house and play in the kitchen.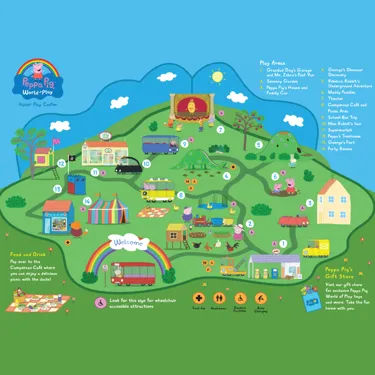 Attraction Map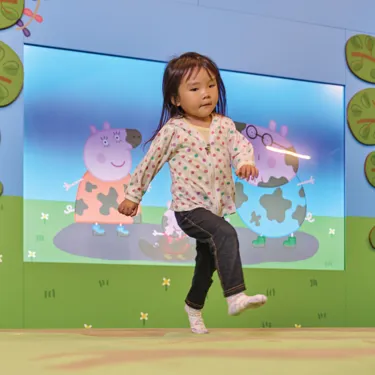 Muddy Puddles
Jump into muddy puddles with Peppa Pig's family!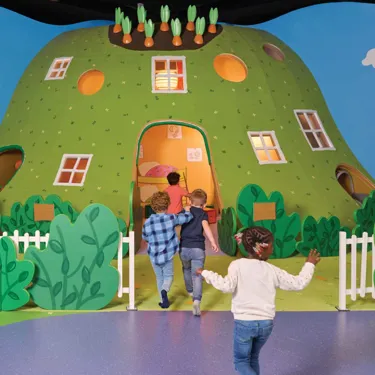 Rebecca Rabbit' s Underground Adventure
See More