7 Things To Do With Toddlers in Michigan
For parents with a toddler at home, you know how important it is to get out of the house once in awhile and give your child some new and educational experiences.
That's why we put together this list of the top things to do with toddlers in Michigan. Whether you want to teach them something new or just expand their imagination and creativity, we've got you covered.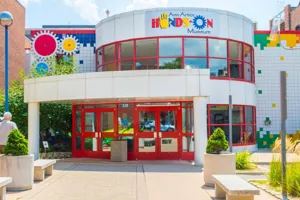 1. Ann Arbor Hands-On Museum
220 E Ann St, Ann Arbor, MI 48104 | Website
The Ann Arbor Hands-On Museum is a science museum designed specifically to make science as hands-on and involved as possible. Your little one will have tons of fun exploring all 10 different exhibits especially the Preschool Gallery, which is a section designed for preschoolers and younger. They'll be able to splash in the water tables and even climb aboard a child-sized fire engine.
*Photo courtesy of Metro Detroit Mommy.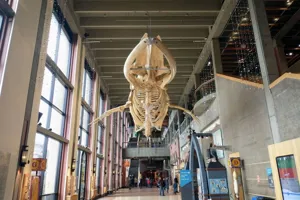 2. Grand Rapids Public Museum
272 Pearl St NW, Grand Rapids, MI 49504 | Website
The Grand Rapids Public Museum is the perfect collection of history, culture, and science. With regularly rotating exhibits as well as some permanent installations, there is always something new to find. Walk with your toddlers down the historic streets of Grand Rapids and peek into shop windows in their Streets of Old Grand Rapids exhibit or play a game of 'I Spy' in their Collecting A-Z exhibit which features items collected throughout the museum's history corresponding to each letter of the alphabet.
*Photo courtesy of Awesome Mitten.
3. Peppa Pig World of Play
4362 Baldwin Road, Auburn Hills, MI 48326 | Website
Peppa Pig World of Play is an indoor play center that's perfect for families with young children!
You and your little piggies will enjoy exploring (and playing in!) more than a dozen free-roaming play areas, all lovingly inspired by the cherished TV series. Some of our favorite zones are Peppa's Treehouse, Granddad Dog's Garage & George's Fort!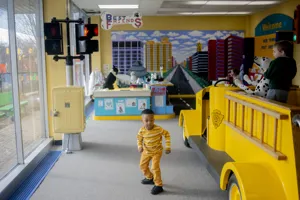 4. Flint Children' s Museum
1602 University Ave, Flint, MI 48504 | Website
The Flint Children's Museum features interactive exhibits for kids to enjoy different learning experiences through play. Tens of thousands of families visit each year and discover meaningful and engaging activities together. Your child can try their hand at a variety of different jobs in the 'Our Town' exhibit or help your child put on a play complete with costumes and props with the Center Stage exhibit.
*Photo credit Jake May & MLive.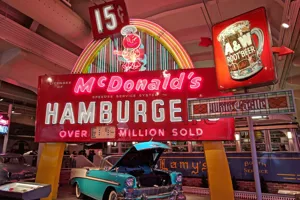 5. Henry Ford Museum
20900 Oakwood Blvd, Dearborn, MI 48124  |  Website
The Henry Ford Museum is a national treasure — full of the history of American ingenuity, grit and determination. It's a sprawling facility where you can spend all day learning about Thomas Edison's laboratory, Rosa Park's bus, the Wright Brother's bicycle shop and more. 
*Photo courtesy of My Michigan Travel.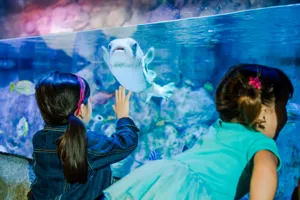 6. SEA LIFE Aquarium
4316 Baldwin Rd., Auburn Hills, MI 48326 | Website
Get closer to over 250 amazing underwater species and 2,000 creatures including sharks, rays, green sea turtles and more! To get any closer, you'd have to get wet!
Your kiddos can touch a giant sea star and anemone in the Interactive Touchpool and even walk with sharks inside Michigan's only Underwater Ocean Tunnel! Visit during their special Toddler Time events and get discounted tickets!
Buy Tickets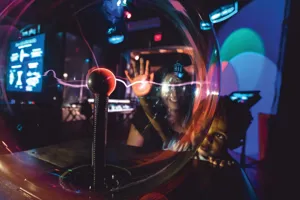 7. Impression 5 Science Center
200 Museum Dr., Lansing, MI 48933 | Website
At Impression 5 Science Center, you and your toddler will be able to enjoy 10 different hands-on science exhibits featuring topics like the electromagnetic spectrum and nuclear science. There is even an area designed specifically for the littlest scientists under the age of 4 and features a water table, a play structure, and a light sensory table.
*Photo courtesy of Lansing.org.